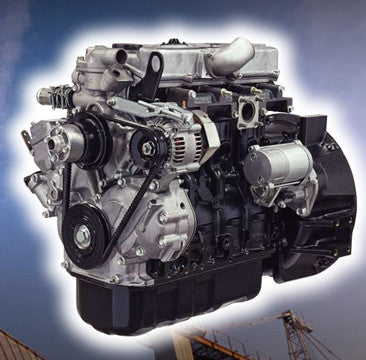 Isuzu 4LE1 Diesel Engine Workshop Service Repair Shop Manual + Instruction Manual
Isuzu 4LE1 Diesel Engine Workshop Service Repair Shop Manual +Instruction Manual- Official Manual !! 
The Best  PDF Manuals Online Includes : Bookmarks + Searchable Text + Index = Fast Navigation And Best Organization ! 
Isuzu Industrial Diesel Engine 4LE1 Service Shop Repair Manual. The Service shop repair manual offers detailed servicing instructions and will give you complete step by step information on repair, servicing, preventative maintenance & troubleshooting procedures for your Isuzu diesel engine. This comprehensive service manual features photos and illustrations along with step-by-step instructions that will guide you through the entire repair process. This manual contains all you need to know to keep your Isuzu Diesel Engine 4LE1 working correctly. You will find that this manual is an indispensable source of detailed maintenance and repair information and is the only service repair manual you will need for your Isuzu Diesel Engine. It will help you better understand, care for, and overall will lower the repair and maintenance cost for your Isuzu Diesel Engine 4LE1.

INCLUDE : FREE ISUZU DIESEL ENGINE 4LB1, 4LC1, 4LE1 INSTRUCTION MANUAL

Engine Model: 4LE1

Isuzu 4LE1 Series Diesel Engine Manual covered:

- General Information
- Engine Mechanical
- Fuel System
- Exhaust System
- Cooling System
- Lubrication System
- Electrical System
- Intake System
- Preheating System
AND MORE...
=========== 
Product Details :
File Format: PDF 
Compatible: All Versions of Windows & Mac 
Language: English 
Requirements: Adobe PDF Reader 
=========== 
---
We Also Recommend
---