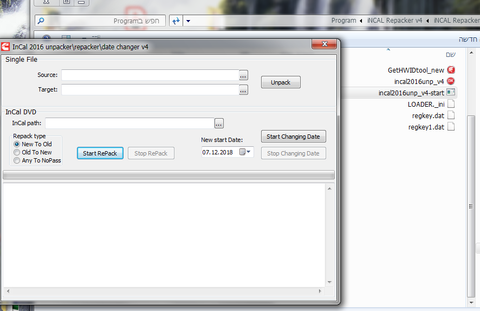 InCal Unpacker - Repacker - Date Changer 2016 v4 Include User Manual - For Cumins Diagnostics
InCal Unpacker - Repacker - Date Changer 2016 v4 Include User Manual
-unpacks InCal files (new for site v8.1.4+ and old) to CAL format.
-repacks new InCal DVDs for use them with site 7.6.
-changes InCal date to prolongate it.


- Now tool can change InCal date to prolongate them.
Works with old and new InCal DVDs
- Fixed a bug where it was possible to choose only a folder on drive C:\ (for Target and for Incal path)
- Now you must select ESDN folder for InCal path
- Single file unpack option now supports old InCal files also


We Are Offering Full Teamviewer Support ,

We will Connect To your Pc  And Install The Software For you !
---
We Also Recommend
---