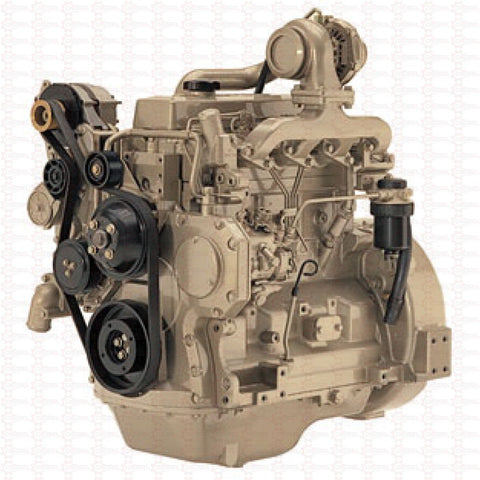 John Deere PowerTech 4.5L & 6.8L Diesel Engines Mechanical Fuel Systems Service Technical Manual
John Deere PowerTech 4.5L & 6.8L Diesel Engines Mechanical Fuel Systems Service Technical Manual
The Best  PDF Manuals Online Includes : Bookmarks + Searchable Text + Index = Fast Navigation And Best Organization ! 
CTM207 06OCT04 (ENGLISH)
This manual contains information and data to this model. Has specs, diagrams, and actual real photo illustrations, These technical manual is as good as it gets for Diagnosing, Repairing, and Maintenancing John Deere Mechanical Fuel Systems.
In addition to space savings, nice thing about having PDF files instead of a hard-printed manual is that you can use the Search feature in Acrobat to find just what your looking for and just print out the exact pages you need... or all manual. 
CONTENTS : 
SECTION 01—General Information
Group 000—Safety
Group 001—Engine Identification and Applications
Group 002—Fuels
SECTION 02—Repair and Adjustments
Group 090—Mechanical Fuel System Repair and
Adjustments
SECTION 03—Theory of Operation
Group 130—Mechanical Fuel Systems Operation
SECTION 04—Diagnostics
Group 150—Observable Diagnostics and Tests
SECTION 05—Tools and Other Materials
Group 170—Repair Tools and Other Materials
Group 180—Diagnostic Service Tools and Other Materials
Group 190—Dealer Fabricated Service Tools
SECTION 06—Specifications
Group 200—Repair and General OEM
Specifications
Group 210—Diagnostic Specifications
======================================== 
File Format: PDF 
Compatible: All Versions of Windows & Mac 
Language: English 
Requirements: Adobe PDF Reader & WinZip 
---
We Also Recommend
---